Welcome to Global Pathways Travel
We provide full service business and leisure travel services in the US and throughout the world. Whether you are simply looking for a hotel or a rental car, or need help planning your customized dream vacation, we can help.
Travel Agents are making a comeback in a big way. People have grown weary of spending hours searching for the best price on the internet. Travel Agents can save you time and money. In addition, you can get exactly what you want because a travel agent can customize your vacation to meet your needs.
Tired of spending hours on the internet searching for the best price? Let us do that for you. We are your local full-service Travel Specialists providing superior customer service.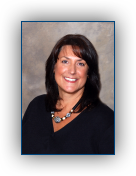 Theresa Fitts
Travel Specialist
"Let me search for the best price and customize a package to fit your needs"
• Weddings
• Honeymoons
• Eco / Adventure
• Religious Travel
• Individual & Group
• Cruises
• Business Travel
• Fundraisers