GPT Agents
We are seeking experienced travel agents, or agencies who have found that the cost of operating a storefront is driving them out of business, to join our GPT Agents Independent Contractor program. Our program provides you with the opportunity to maximize your commission income while eliminating the cost associated with GDS contracts, bonds, leases and the drudgery of ARC reporting.

We are proud to be associated with Vacation.com, the leading travel consortium, which allows us the ability to provide you with the clout of a multi-million dollar organization to insure you receive the highest level of commissions possible. Our hands-on approach to assisting each and every Independent Contractor we work with make us a perfect fit for the serious and experienced independent agent.

Our program is very straight forward and easy to administer. We pay you 80% of the commissions earned on business booked by you as the commissions are received. We have no start-up fee, no monthly fees and no annual renewal fee.

Our GPT Agents program handles all of the agency operations for you so that you, the Independent Contractor, can concentrate on what you do best, selling travel. We invite you to contact us if you have questions or in interest in our program.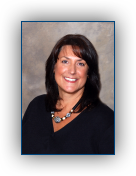 Theresa Fitts
Travel Specialist
"Let me search for the best price and customize a package to fit your needs"
• Weddings
• Honeymoons
• Eco / Adventure
• Religious Travel
• Individual & Group
• Cruises
• Business Travel
• Fundraisers